Welcome to Alan H. Schofield, Classic VW Restoration Parts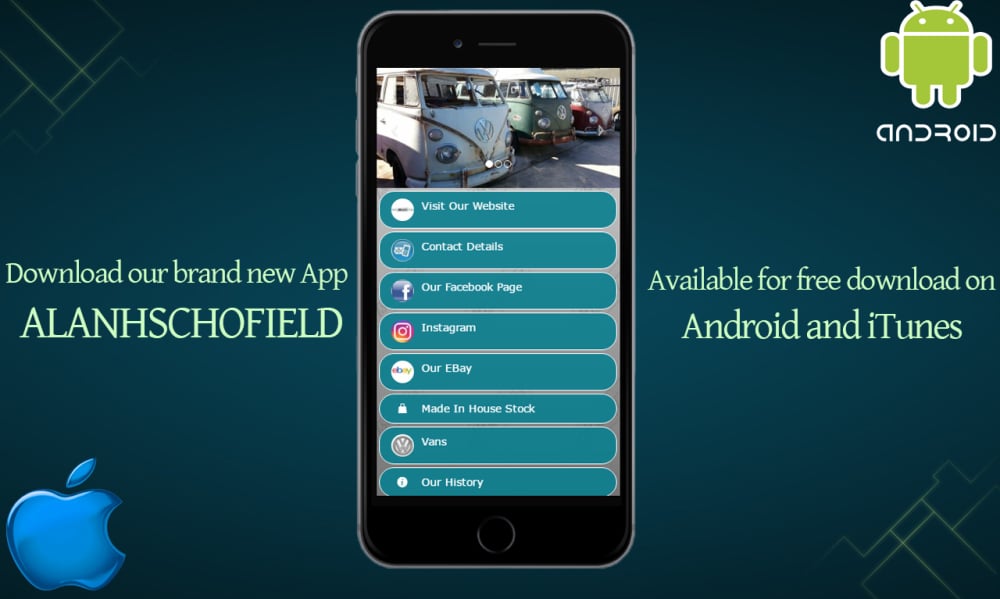 ---

Welcome to Schofields new website. We have finally taken the time to put our entire stock online. We tried to make it as simple as possible, but as we have been expandng and improving our product range for the past 23 years, it has been a major task.You can now complete your order online in complete security, in most cases your order will be dispatched the next working day, for delivery the day after that. Most online orders to mainland UK above the value of £60 are now DELIVERED FREE OF CHARGE, with the exception of complete side panels for a split bus.
---
Why choose Schofields?
We actually use our products on vehicles in our workshop day in, day out. We offer technical back up for all our customers, we have a very knowledgable, specialist team with years of experience in all aspects of restoration and maintenance. Because we use our own products, we know all about the quality of our parts.